Gift Items
CALL THE ROSE PETAL FLORAL & GIFT SHOP
Choose from a Variety of Different Items!
GIFT BASKETS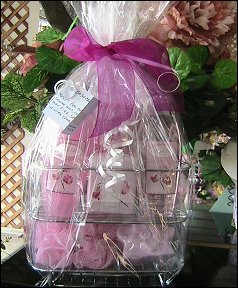 CANDY BOUQUETS, GIFT BASKETS IN A VARIETY OF styles and ideas are always in style and are appropriate for almost any occasion, anytime of year!
Please call our shop direct to place an order for this product or come by the store and take a look. You have an idea, we can do it!!
Prices start at $40 and up.